Who am I irl?
Hello my name is George, i'm 18 years old and still in school. My favorite pass time activities are to play on Dofus or football.
Who am I in dofus
I started playing the server Oto Mustagne last year at the beginning of summer. At the start it was pretty boring but I advanced and I loved to play with eca's in pvp since they are pretty good at level 50.
I had originally played on the server Maimane for a few years so i knew a few things about the game already, I had a few levels 199/200.
So in the next few months of playing on this server i made a few friends and also some kamas, but i also lost a lot because of all the people who steal and my how a level 50 cant win against a level 100 osa. Then i learned what the jelly donjon was and how people got to level 100 like that. So i went and started leveling up higher but it costed a lot of kamas. Then one day i was at level 70, my first level 70 in this server and the boss of the jelly group threw the combat with his level 30 and then joined with his osa so i entered. Soon after he kiked his osa and we all died just because he wanted some of my bad equipment.
But this didnt stop me so I got back up and then a friend told me what was the firefox donjon, and how you could get to lvl 150 easy.
So I went and it was pretty hard to find a group but with time i find a group and went on to xp. Once reached lvl 120 i was really happy but soon after I died. Knowing of how good a sacri foux was and how easy I could level up if i had one, so i had to make one and so I did. It was hard to find the kamas to get the items but i managed and six months later i'm here.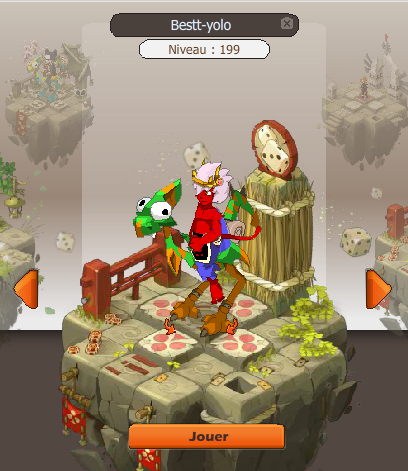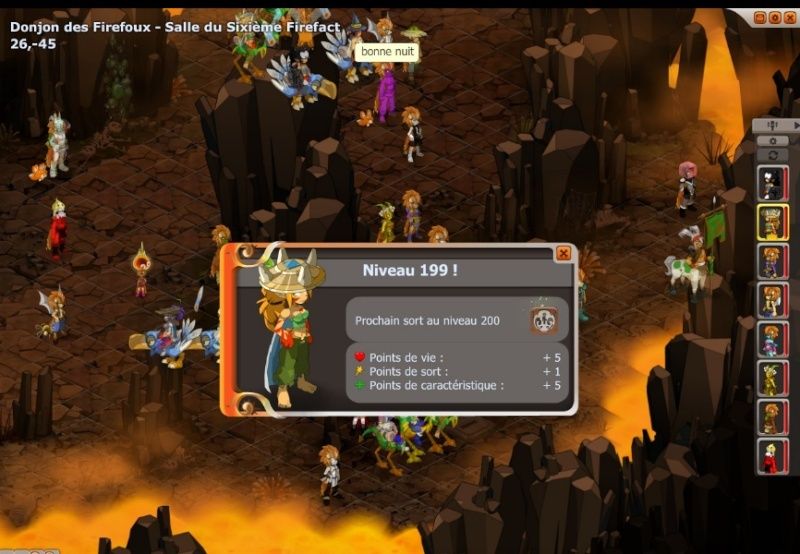 I have reached the lvl 199 with my eca and also with my sacri foux, also 199. I also have a mini team pvm with my panda,eni,iop,iop for the moment all of them lvl 150. I also have a few osa lvl 101 pvp for the AvA plans.
Why the LGN?
It is because i have seen you guys when ever i play and you guys are a lasting alliance, not like CTRL or PBP or HTW that always get destroyed in the matter of time. Also because you guys are more of a pvm alliance and it doesn't require my kamas to join. The best part is because there is a few english guilds that I would love to join.
Thank you for your time of reading my request.
Have a good day, Bestt